Waterville Valley Resort, NH
2011: Waterville Valley Resort home page | Launch Site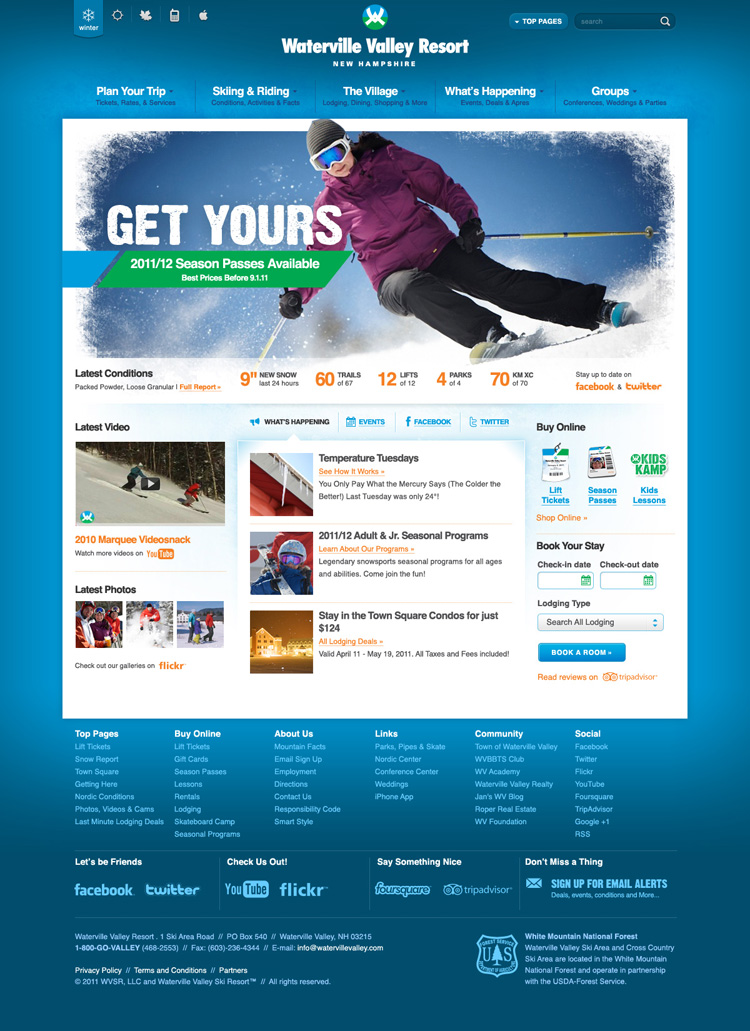 About this project: Waterville Valley is a wonderful New Hampshire resort, uniquely situated in a cozy little nook of the White Mountains. Their site needed to capture a sense of friendly accessibility, innocent wonder, and adventurous spirit. The site scope was a full overhaul of all interactive communications including the desktop site with lots of depth and custom functionality, as well as the social presence, mobile experience and brand perception.
Additional Credits: Development by Max Kloeppel.

Multiple themes for Autumn, Summer, Terrain Parks, and the Conference Center.

The mobile home page.
Projects: View All
RECREATION
CONSUMER
EDUCATION
MUSIC
SERVICES
MISC