The Canyons Resort
2009: TheCanyons.com | View Site


About this project: The Canyons new site needed to be large and impactful. Dramatic imagery and clean, accessible functionality makes the statement they were looking for.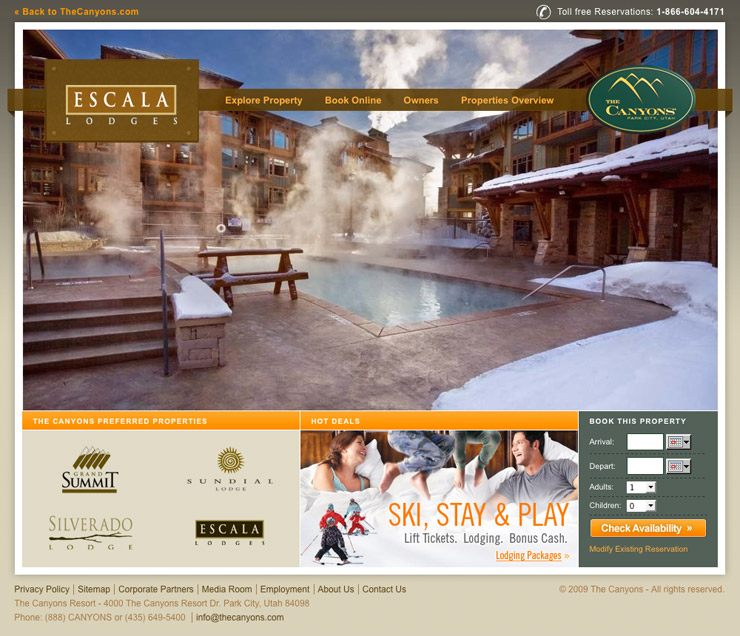 The Canyons hotel properties each recieved a unique, impactful landing page.
Additional Credits: Site development by The Canyons Marketing Department and Max Kloeppel.
2010: RideCanyons.com | View Site


About this project: RideCanyons went WordPress in 2010. This is the custom Theme I provided. Funky? Yeah, but the cool kids like funky.
2007: RideCanyons.com Park Planner | View Site


About this project: The Canyons Ski Resort added an interactive component allowing users to plan their own park experience. I was happy to create this drag-and-drop application that passes submitted designs to the Park Manager for review. Each week the Canyons park crew takes the winning design and replicates it on the hill.
Moose sighting: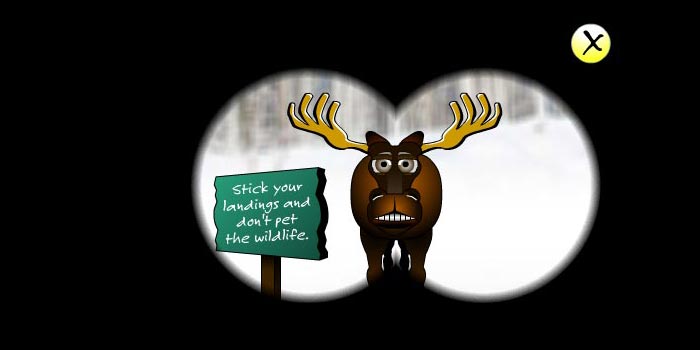 This easter egg detail is the magnification of a moose who lives in the park.
Additional Credits: RideCanyons site devloped by Stacey Zavadil.
2009:Spring Grüv Promotional Site | View Site


About this project: The Canyons Ski Resort puts on an annual Spring festival with concerts, lodging deals, and lots of great events around the resort. This Flash microsite provides info and video highlights leading up to the events. This year's Spring Grüv was among the best attended events of the season.
Projects: View All
RECREATION
CONSUMER
EDUCATION
MUSIC
SERVICES
MISC