Stowe Mountain Resort, VT
2011: Stowe Mountain Resort home page | Launch Site
Designed in collaboration with Propeller Media Works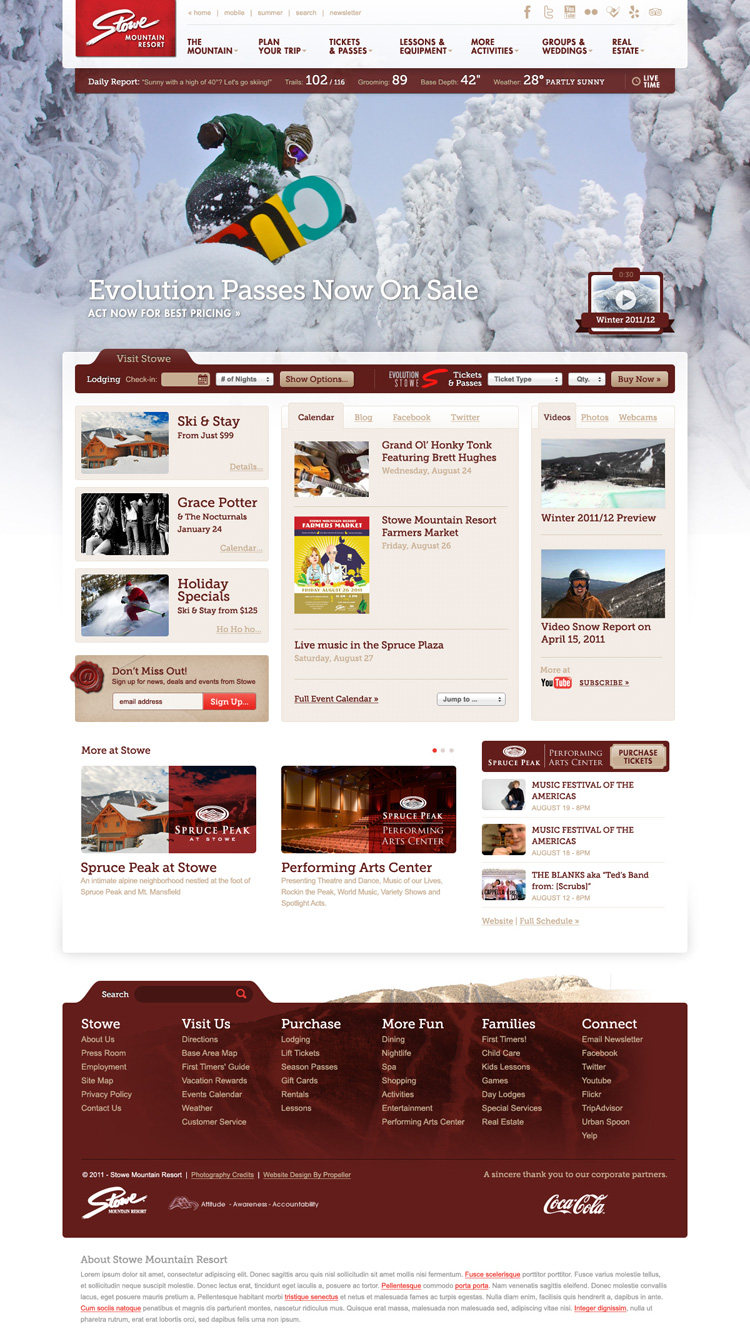 About this project: Stowe Mountain Resort is a premiere New England ski destination that operates like a western luxury brand. Their new site needed to be bold and highly functional with emphasis on easy conversion for tickets, lodging and cultural events.
Additional Credits: Strategy, development and project management by Propeller Media Works.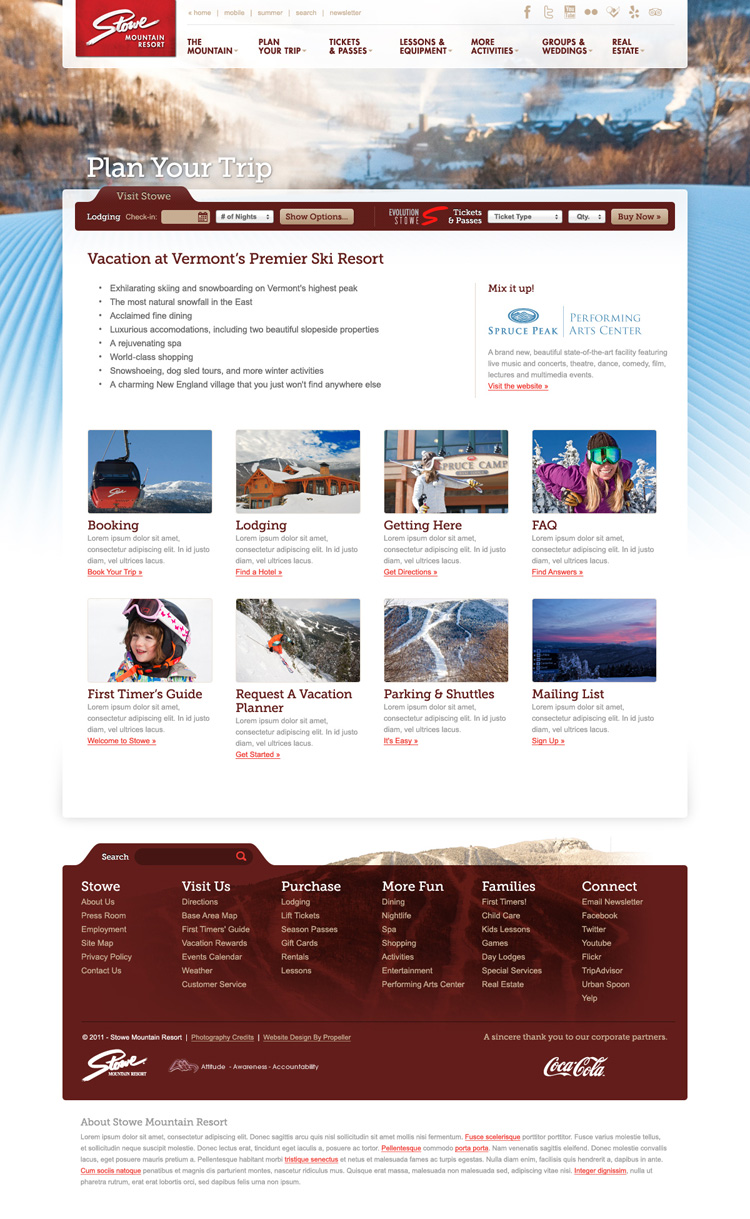 A standard landing page.

The mobile home page.
Projects: View All
RECREATION
CONSUMER
EDUCATION
MUSIC
SERVICES
MISC