Aspen/Snowmass
2011: FlyAspenSnowmass.com | Launch Site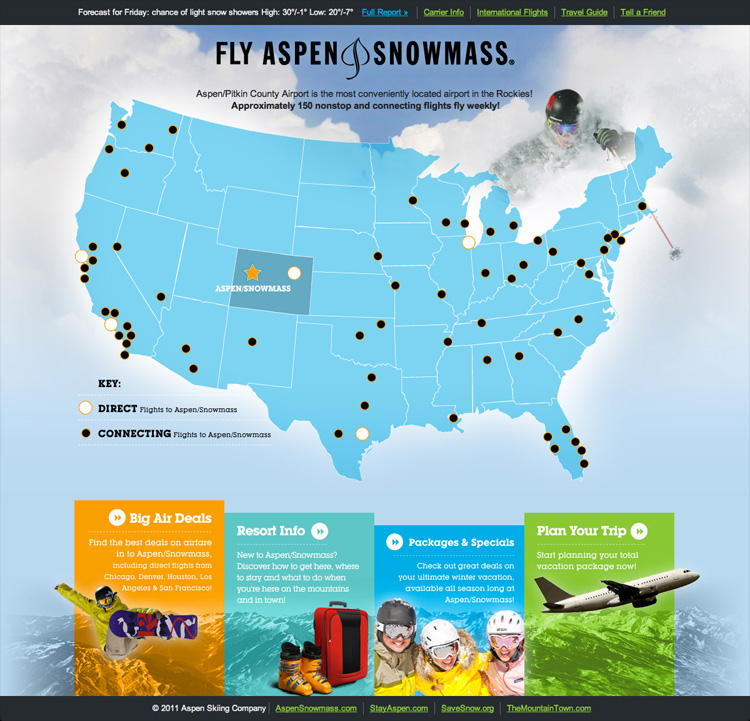 About this project: Aspen/Snowmass is an international destination with its own airport, just a few miles away. This site quickly shows potential guests all domestic flight routes from their nearest major airport.
2011: Aspen Snowmass Catering | Launch Site


Clean and smooth home page design for Aspen Snowmass Catering microsite.
Projects: View All
RECREATION
CONSUMER
EDUCATION
MUSIC
SERVICES
MISC