Mount Snow Resort
2006: Mount Snow Resort home page (this version no longer live )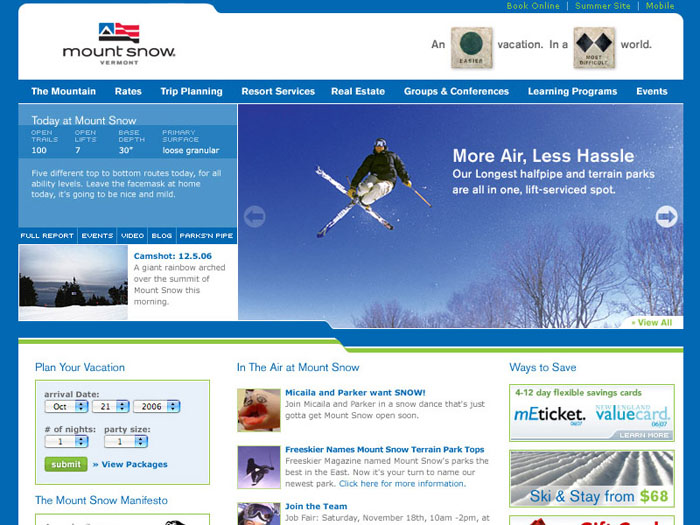 About this project: Site redesign incorporates updated overall brand. Flash content on home page loads client-supplied imagery in an interactive slideshow, from content management system.
Additional Credits: Development by Max Kloeppel
Mount Snow "Drop Zone" terrain parks site
2006: Mount Snow parks site home page | View Site


About this project:A gritty look for one of the true freestyle skiing breeding grounds. Mount Snow's parks are well known and respected in the industry and this flash microsite needed to reflect their forward thinking and aggressive styling.
Additional Credits: Final development credits to Mount Snow Marketing Team.
Projects: View All
RECREATION
CONSUMER
EDUCATION
MUSIC
SERVICES
MISC